Great Gift Ideas for Gamers Under $50!
That's Right! All of these Gifts are under $50 bucks!
As a busy adult person. (as most of us are) I just want to be able to find gifts that fit and that wont break my poor little wallet! Especially when it seems like things are getting even more expensive day by day!
So Ive created a short list of 20 of the top Gamer Gift ideas for 2018. Of course these could work for Birthday gifts, Christmas or Holiday gift ideas, or just a cute gift for your gamer boyfriend or Gamer husband to show how you really are paying attention when he starts yelling and hopping up and down on the couch... Ok lets get to it!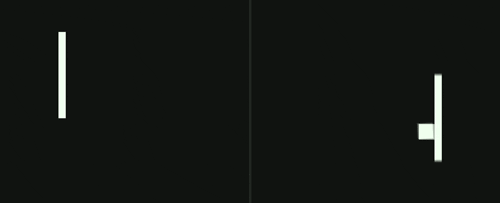 Ok this one may seem pretty obvious but clearly underrated in my opinion.
This adorable Atari T shirt + Stickers would make a great gift for your retro gamer or lets call them Nostalgic gamers. with a nod to the past and how Atari set the stage for the new generation of Game consoles.
Or
you could opt for picking up His and Her's Gamer T-shirts for a cute couples gift idea. My husband and I love to wear matching (but not too matchy matchy) gear. So you have options in this category from Retro video game style T-shirts to more modern style gamer shirts you can go wrong giving these as gifts or stocking stuffers.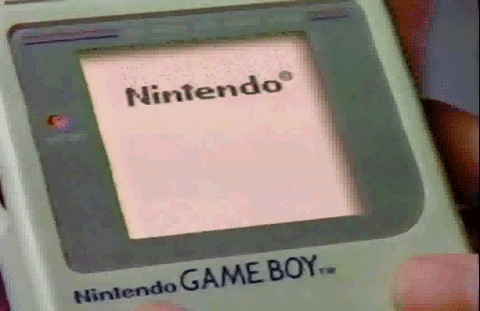 Enamel pins have made a HUGE comeback. Everyone's collecting and creating now. This gift is a guaranteed people pleaser. Its the gift that even if the person does not collect per-say they may start after seeing how cool these are up close. With so many styles and themes from your standard and straight forward- Mario to more narrow tastes and mash-ups of their favorite games and characters.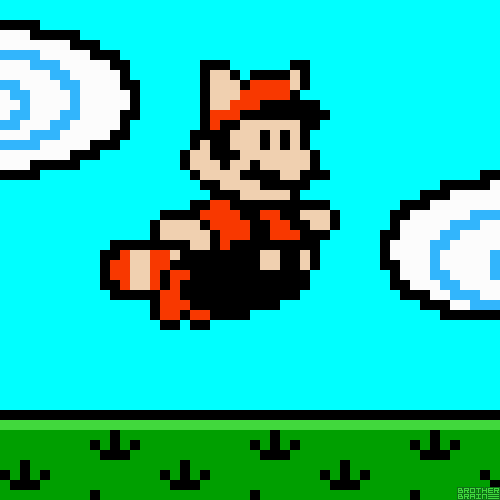 Video Game Themed hats have always been a staple to the gamer closet. Once again you have a ton of variables and options here. Try the Nintendo Mario logo hat here, Or maybe check out team Luigi hats we wont judge... High quality embroidery is long lasting and hats are a gift that can be taken out for a spin or maybe collected in your gamers carefully curated shrine of collectibles.
#17- The Knowledge Based Fanatic- Gamer Gift books $12.69 - $22.00
Yea it may seem like most gamers would scoff at reading up on their favorite subjects (unless its the little booklet inside the Game case)
A ton of Gamers love to read up on the origins of some of their favorite consoles and games. These make the perfect coffee table books for a video game friendly home, At a very affordable and thoughtful price.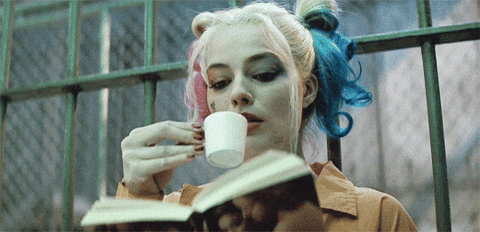 Ok it does not have to be just coffee mind you. These Bad boys are great for adding that special touch to your Gamers morning routine. Great for tea, coffee or Redbull for the long haul game play. Available in more nostalgic styles and newer Game themes too. Once again Very affordable and can fit into most stockings. Most of these products can be ordered with free shipping through Amazon prime too which is an even bigger convenience. *Bonus...they look great alongside the Video game coffee table books.
Grab the classic Donkey Kong Coffee mug, The Assassins Creed Metallic coffee Mug or the Nintendo color changing coffee mug.
Ok so you have a gamer that has pretty much everything. Grabbing a collectible figurine of their favorite game character or figure that reminds you of them (although they may deny it) makes a great thoughtful gift. Once again this gift idea has so many (under $50) to choose from.
This one is funny and general The skull gamer figurine is pretty much how every mother views her gaming son or daughter.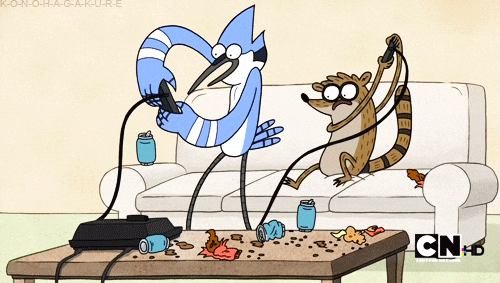 #14 - Video game drink coasters- The gift you did not know you needed.

$10.00
Ok so you and your friend invite a ton of friends over for a gaming marathon and the aftermath is a total mess, AND that expensive-irreplaceable coffee table her mom passed down to her that her grandfather built out of scrap wood from Noah's ark is pretty much ruined with water rings... Grab some classy game inspired coasters! Not only will it help lift spirits but they will be there for the next tournament. Now grab the sander and help her get these water rings out before her mother comes to visit.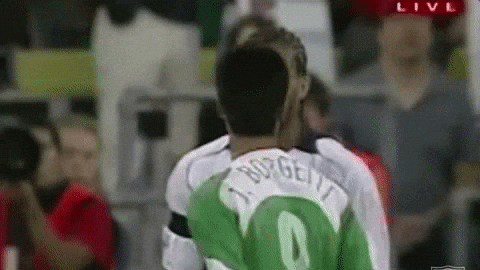 #13- Lucky enough to get twice - Another great everyday Use Gift item.

$10.00 - $15.00
The great everyday use gamer style bowl, That's right a cereal or soup bowl or even easy to reach snacks that makes a great surprise gift for any gamer.
Its unisex so it makes a great gift for any gamer...that eats of course.
The double outside handles add stability and fit perfectly in your lap while playing. Snacks+stability=Great gift
Not into cereal? Grab a similar styled coffee/ tea mug to go along with it.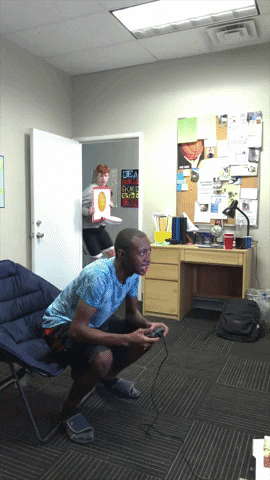 #12- The Cool Friend- Refrigerator decals-

$24.99
Ok never thought of this one but I checked it out and though how cute would this be in the Hubby's man-cave? Right on his beverage fridge- not my beautiful Samsung Subzero fridge of course!
So I give 10pts for creativity. and 4pts for practicality its a great gift idea BUT only for those who would really use it without getting a stern talking to from their significant other.
How many times has that playstation controller knob started spinning and sliding around costing your gamer precious points or even Video Game death? How many times will you hear your loved ones cries of agony from the other room as they complain that "its the controllers fault"they did not make that jump? Grab a pack of these sturdy little guys and put it in a cute little bag or throw them in their stocking for the holidays. More wins for them and less knee jerking screams of horror for you to worry about. at 5.00 and free Amazon shipping its a gift that really means you have been paying attention and bonus they fit just about every console so no worries about fit. just choose your gamers favorite color.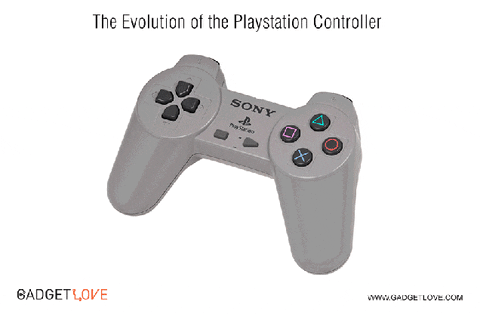 #10- Gamer Glasses - For the long haul Computer Gamer

$25.00
These Glasses help reduce eyestrain while your gamer stares endlessly at the cool glowing screen for hours or even days it seems at a time. Help protect their eyesight when they wont by grabbing them these super affordable and proven peeper protectors. They come with a one year warranty too!
The Gift that no one asked for, Lets face it sometimes the best gift idea is sitting right in front of our faces...or their faces.
This gift is great for any Gamer no matter age or game.
from the Gameboy to the switch and every other handheld gaming device. Nothing causes more fear than a drop on a hard surface and the dreaded unveiling lift from the device face planting on such a hard surface. Help ease a little anxiety by grabbing them one of these tempered glass screen protector as a gift.
This one goes in the same category with the Fridge decal. give with care. Its def not for everyone. BUT I love this one its simple black so it makes a statement without being too colorful or loud. grab it as a gift to surprise your Gamer by decorating their bedroom with it! super easy to put up and it peels off, best of all no wall damage!
Game console Headset-

$49.99
Great gift option for your next level Gamer. Grab them this headset noise canceling comfortable and at the affordable end of the price point of the section without loosing a ton of features. Quite game play allows for them to be in the same room pretending to be spending quality time with the family all while being completely separated and in the zone with this headset on. They will thank you, you can tell by the glazed look they will give you as you slide them their lunch under the door.
Ok so you have a professional level gamer, The one that has to clock in at a regular 9 to 5 everyday. Check out this stainless steal travel mug they can carry it into the office to remind themselves why they are going in the first place... to be able to afford a home, electricity, internet access and the games they so love.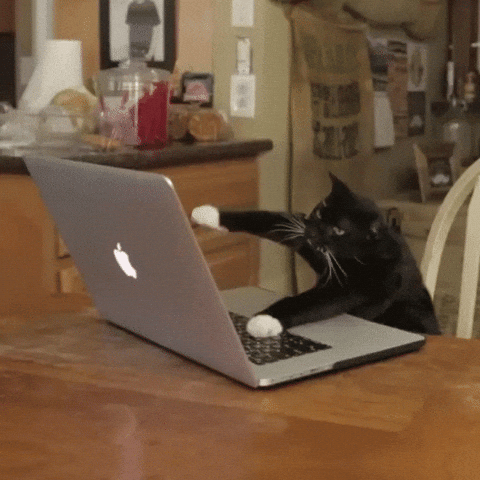 This mouse has a ton of cool features that will make any computer gamers life a little easier. You will def get a few level up points for gifting this little slice of heaven. It even has customizable RBG lighting to match the new
Check out this super cute Uno card game. Not only is Uno one of the most popular traditional play games its got the most popular Nintendo franchise of all time as a theme!
a mash-up that will make a great unique gift for the Traditional and video game gamer in your life. Its friendly for all ages and affordable plus its small enough to hide and lastly its a multi-player game and lets face it gifting a game that non-gamers can play to just means more fun for everyone.
This is number 3 on my list as it gets colder and colder outside (I live in Virginia sooo we experience all seasons)
I want to make sure my gamer is warm and can express their love of games like Fortnite in style, with this low profile Fortnite hoodie. not too gaudy where we can still head into the local supermarket (when I can peel him away from the game) without raising too many eyebrows and having people recoil from the bright colors of some of the other Game gear ive seen. It can keep your gamer warm while they play this winter. They will love this gift and probably wear it even if its not cold... Purchase with caution...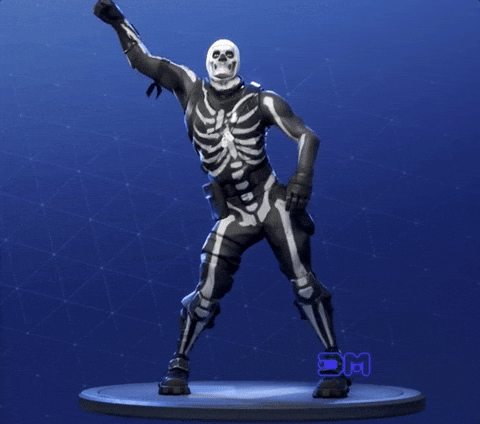 #2- The Big Game Haul- A crate chocked full of goodies!

$50.00
Ok! this is a multi-Item gift and is at the top of our $50 budget for gamer gifts but it comes with some great little trinkets that..well lets face it would cost well above the current price tag had we purchased separately.
A Call of Duty Lanyard, pin, beanie, messenger bag, art cards and flashlight!
This crate is Call of duty themed but guess what you can pick up a bunch of different game themed crates that match your gamers preferred tastes.
This one fit perfectly with our budget. But If your into More Retro game crates check out this one. Nintendos Super Mario themed haul.
Ok we where all practical and sentimental throughout this whole list but lets get down to brass tacks here. Give them what they want but they wont buy themselves, something that's technically completely useless BUT look just plain awesome! Getting your gamer bragging rights on limited edition game replicas is just the icing on the cake...The proverbial cherry on top! Once they have have beaten a game or they are in between releases it helps calm the nerves to look up and see that cool glowing almost ethereal object that they have spent hours even days looking at through a screen and here you have brought it right to them. Just make sure it looks as close as possible to the real thing!
Here is the resident evil, legend of Zelda, assassins creed replicas to get you started.
*Bonus*
Ok! Bonus gift Idea for gamers!
I gift at least one of these a year and they are always a huge hit. Easy to wrap and they help tie together all the other cool stuff your gamer has anyway!
This one is the Legend of Zelda Hyrule Map throw. *which I am purchasing for myself* They come available for just about every game you can think of and Of course the bonus *free shipping from Amazon* you can grab all your gifts and have them to you in two days or less.
Cuddling up playing your favorite game under your soft warm comfortable, machine washable blanket. Mmmm that sounds nice.
Well I hope these Ideas help get some gift giving juices flowing.
Let me know what you think. Did I miss any good ones?
If so let me know in the comments and feel free to share!
#Giftideas #Giftideasforgamers #amazontop20giftsunder50 #topgiftsunder #Bestgiftsforvideogamers #giftsforvideogamersunder50 #giftsunder #bestgiftsforgamers #boyfriendgiftideas #gamerboyfriendgiftideas #gamers #fortnitegift #godofwargift #legendofzeldagift #videogamereplicagiftideas #giftideablog #Mariogiftidea #nintendogift #fortnitegiftidea #top20gamegifts #gamegiftunder50 #fortnitegiftunder50 #ps2giftunder50